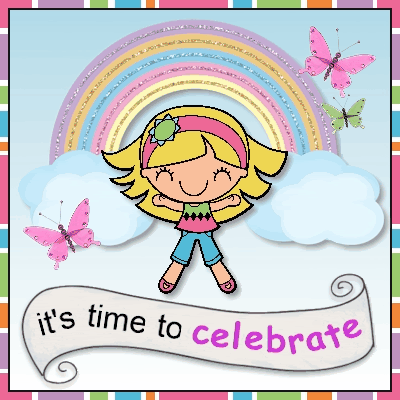 Today is a very special day as
Your Next Stamp
is celebrating its very 1st birthday with a Birthday Blog Hop!
The YNS Starlets are being joined by some fabulous friends for this hop, and together we are showcasing some fantastic new release stamps as well as some old favorites! These new stamps are available to buy from today from Your Next Stamp, along with all your YNS favorites.
If you'd like to participate in the hop and you didn't arrive here from
Nicole's blog
, please start at
Karen's blog
, as I'm sure you don't want to miss out on all the fun we have for you!
The hop starts today (Thursday, August 5th at 08:00 EST) and ends on Wednesday August 11th at midnight (EST).
We have not one, but
two
grand prizes for you to win - two lucky winners will be drawn at random to each receive a
$25 gift certificate
to spend on YNS stamps! WOW! As the prize is so fantastic, we are going to make you work a little to enter, LOL! Each Starlet and Guest Starlet have a letter hiding in their blog post. All you need to do is gather these letters,
R
earrange them to form a 3-word phrase, and then email this phrase to Karen. All correct entries will be entered into the grand prize draw so make sure you hop around to every blog and we'd love it if you left a comment at every stop too!
Before I get to my projects I have to tell you that all that cake must have affected Karen as she has gone a little crazy and is holding a 20% off sale for the duration of the hop. The crazy part is that everything will be reduced by 20%, including items already on sale! I'm not sure when (or even if!) this will happen again, so make sure you hop on over to the
YNS store
once you've completed the hop and fill your basket!
*****And now on to the show!*****
I just adore this super cute new
Ellie's Berry Basket
set! First up I have a card:
I recently was lucky enough to win a Crafting Kit of my choice from the
Cosmo Cricket blog
(thanks so much Cosmo peeps!!) and I picked
Garden Variety
. As soon as I got it I knew it would go perfectly with this set!
I stamped the basket, colored it with Copics, cut it out and popped it up with a foam booster, then finished it off with a little bow of yellow
Timeless Twine
. I pleated up a strip of the polka dot paper then sewed down the middle, added it to the yellow paper that was also sewn and stamped the sentiment. Most pieces were also roughed up with the edge of my scissors and sponged with Distress Ink.
Then I made a strawberry basket with pape
R
strawberries inside:
And a side view with one of the strawberries out:
For the tag I used a Cuttlebug die, stamped and colored with Copics. For the basket of berries I used a Hot of the Press template called Berry Box and a
strawberry box pattern
. For the strawberry, I actually used my new
Make the Cut
software (with a little bit of help from Photoshop) to convert the pdf into a cutting file for the Cricut. I was able to cut all my strawberries at once in less than a minute! For the tops, I just used a 5 petal flower punch. I embossed the bottoms with Swiss Dots and the tops with D'Vine Swirls and tied them up with cream crochet thread. I used the same Timeless Twine to tie the basket sides together and tie the red ribbon onto the tag.
Both of these projects are also for
The Pink Elephant
- Something Yummy.
So now it's time for you to hop on over to
Heather's blog
, but don't fo
R
get to grab my hidden letter first and also leave me a comment!
Thanks so much for hopping with us today! I hope you enjoy our birthday celebrations and new stamps!