I got picked for the
Pile It On
Design Team!!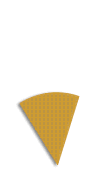 In case you're not familiar with PIO, here's what it's all about (from the blog):
Each Sunday we will give you a challenge. We would like you to incorporate our challenge with at least one other CURRENT challenge (at the time of posting) to "qualify" to be one of our Three Top Scoops or should there be a prize offered that week.
The PIO blog has tons of challenge sites listed so it's not hard at all to find challenges to combine with the PIO challenge! I think it's lots of fun and I hope to see you all playing along with us!